Engine Awesome in the news, and our first tutorial!
WP Tavern, the leading WordPress news site, interviewed us for an "Under the hood" look at Engine Awesome this week. If you've been curious about Engine Awesome, this article will give you a great overview.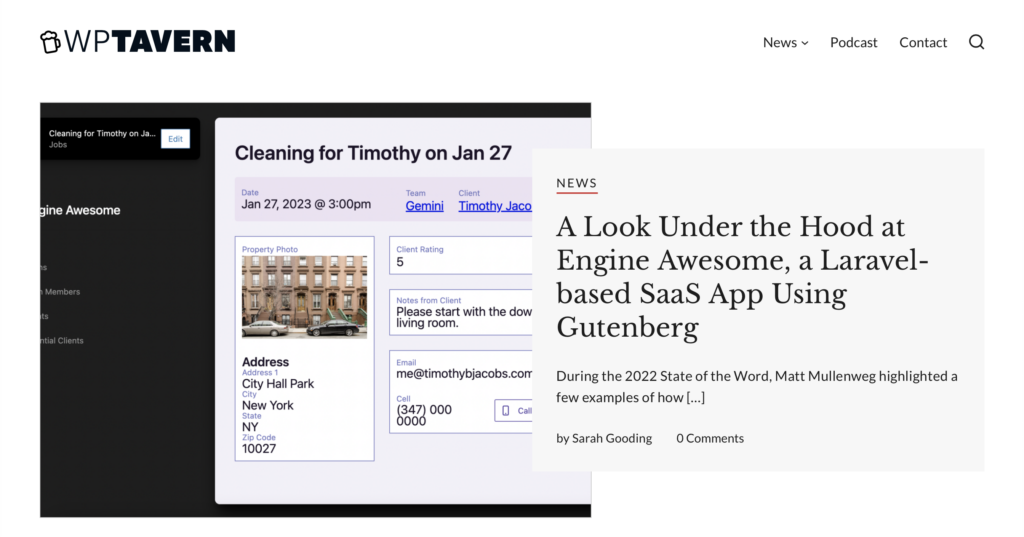 Our first tutorial is live on YouTube. In 35 minutes, our CTO, Timothy Jacobs, shows you how to build an application perfect for any Service Business. The application lets you easily manage your team members, teams, clients, and jobs. It's built entirely with Engine Awesome and our no-code interface.
Of course, that's just the beginning. With Engine Awesome, you can customize or expand your application any way you like.
You can even take the application further by using our Zapier integration. Automatically send email and text notifications to your clients during every step of your service. Send them a payment link when the jobs are done, and then have Engine Awesome close the job when you receive payment. We'll cover that in a future video.
We're excited to see what you build with Engine Awesome!