Automate with Engine Awesome + Zapier
Connect Engine Awesome to thousands of applications with Zapier
Zapier currently in private beta.
Automate your Engine Awesome
Objects
Contacts
Invoices
Projects
Work Orders
Vendors
To do's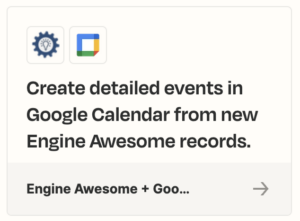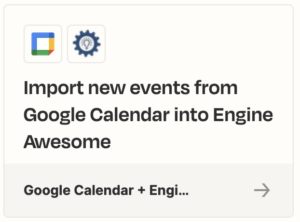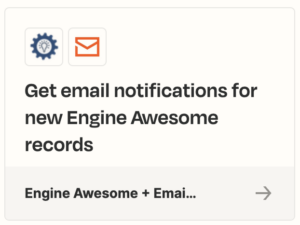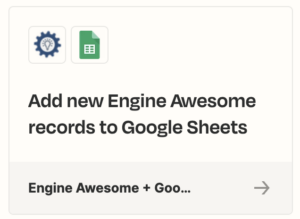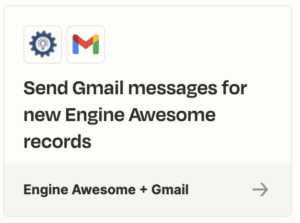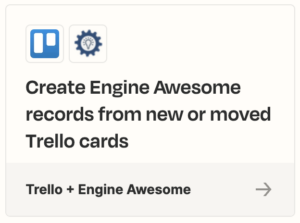 Triggers instantly run your automation.
Take any action in Engine Awesome and automatically trigger an automation in Zapier.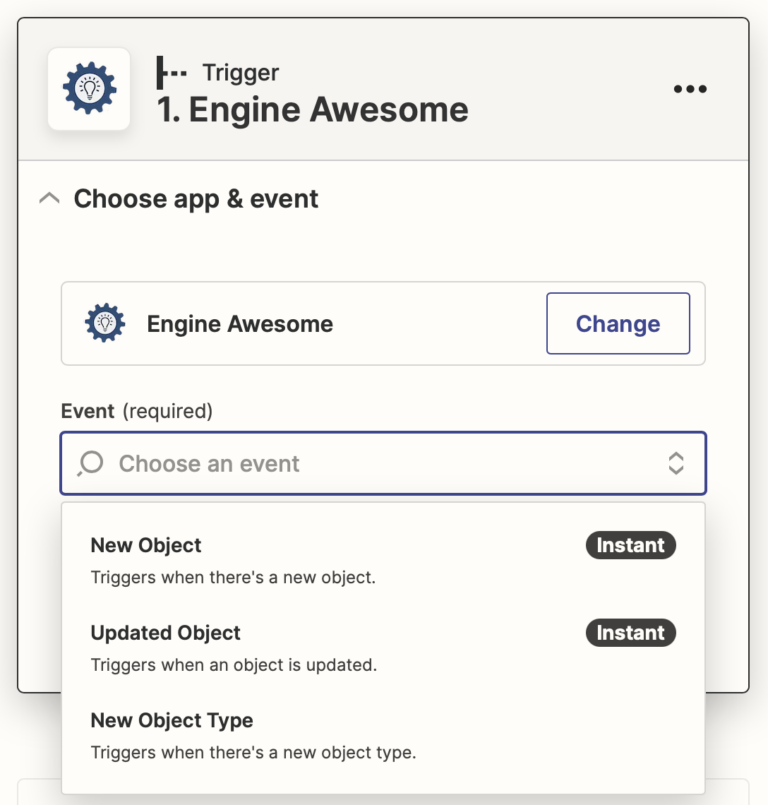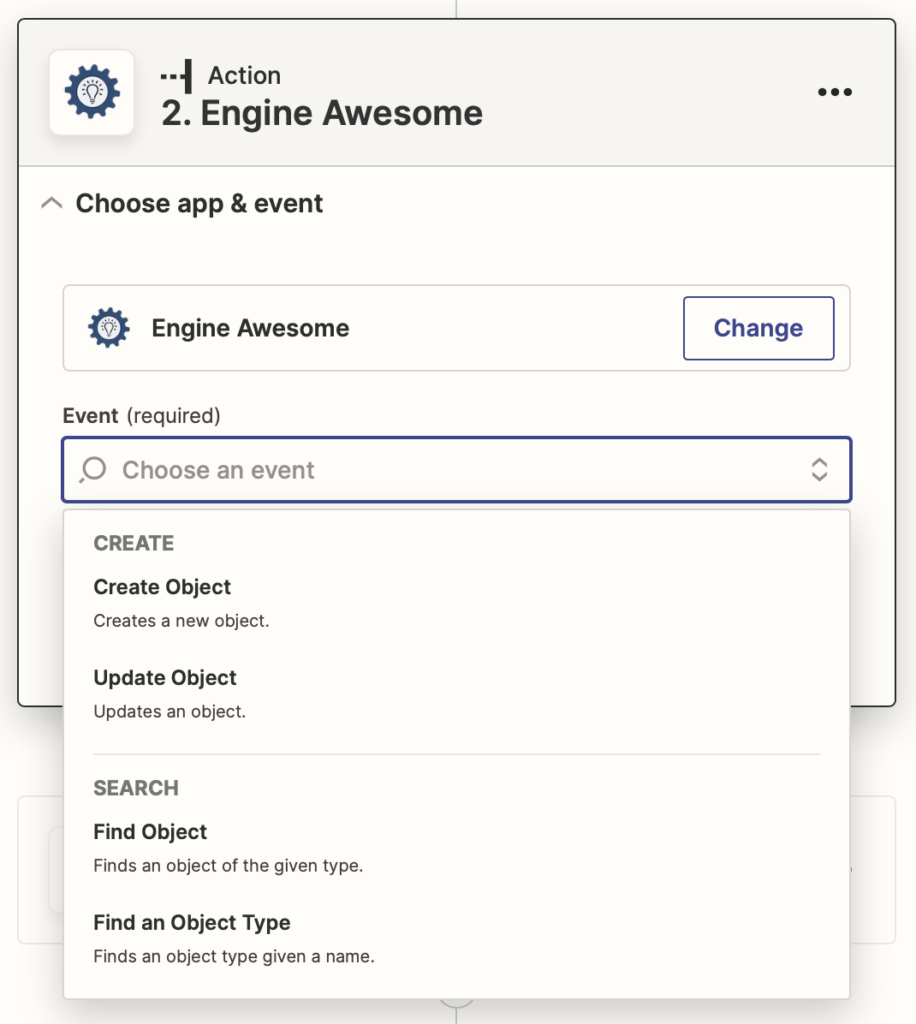 Actions modify your Engine Awesome data.
Actions in Zapier can modify your data in Engine Awesome.